It has only been a few weeks since HP upgraded its MediaSmart home server range; we reviewed the excellent top of the range MediaSmart EX495, and found it to be a very capable and impressive little server. So what have HP got in store for us with the new StorageWorks x510 Data Vault range?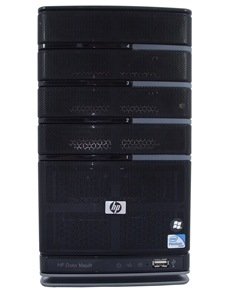 What's different?
Well the principal difference from the EX49x server range is that the new servers are intended as small business servers rather than for home use. As such, they are essentially the same physical hardware albeit with different options on disk storage.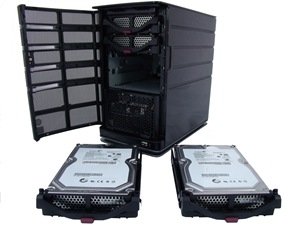 With the two consumer MediaSmart servers, the EX490 and the EX495 you get a single 1tb or 1.5tb hard disk respectively, but the x510 comes in three variants: a 1tb, 2tb and a 3tb (although they are all called the x510!) with the larger pair reaching their capacities using a pair of hard disks.
A pair of hard disks on the bigger two servers is a welcome addition as it allows businesses to set up folder duplication out of the box, although having said that, adding a second (or third or even forth) hard disk to the MediaSmart/StorageWorks family is so easy that it could be done by small children; well perhaps not, but the screw-less caddies do make adding hard disks very easy indeed.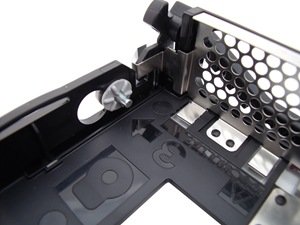 A new addition for the StorageWorks x510 range is that HP are promising Amazon S3 backup storage integration in November 09, which could offer the potential of hassle-free off site backups for any business who want to have the extra data security this service can provide. No details of this service were available at the time of writing, but I am sure we will bring you news of how it operates and whether it will also be available to MediaSmart owners as soon as we know.
Hands on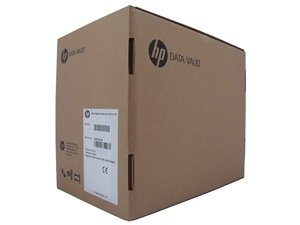 The x510 ships in a rather business-like plain brown box, unlike the colorful and shiny one that the MediaSmart server pitched up wearing. Packed safely inside is the server itself, a power and Ethernet cable, three recovery disks (Software installation, PC Restore and Server Recovery) and a setup poster.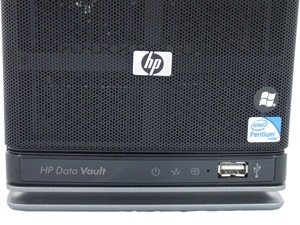 Unpacking the server reveals the first major difference; look it says HP Data Vault instead of HP MediaSmart Server on the front! But other than having a pair of hard disks already installed, there seems to be no obvious differences between this and the MediaSmart EX495 server. Also present up front is a single USB 2.0 port ready for connecting USB backup hard disks without having to grope around the back of the server.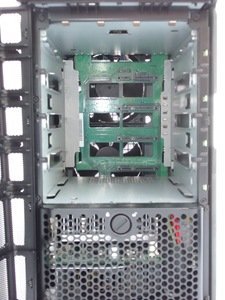 Behind the mesh front door, and with the caddies removed we can see a pair of 80cm fans to keep the heat down and four sets of SATA and power connectors ready for the hard disks.
Finally around the back we find the remaining 3 x USB 2.0 connections, an eSATA, the Gigabit Ethernet port and the power socket and switch.
In use
When active, the server gave a very respectable power consumption of around 45w which dropped to around 30w when it was idle.  The dual core Intel E5200 processor and 2gb of RAM make short work of the regular server functions, and totally rip through the HP media conversion and streaming extras.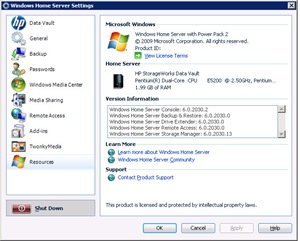 In addition to Microsoft Windows Home Server, the StorageWorks x510 has all the extra media streaming and conversion software that the MediaSmart servers have, so if you are unfamiliar with how cool HP's extra software is, then check out our previous EX495 review.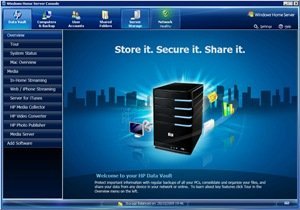 Even though HP have used the same basic software for the x510, their attention to detail has extended to ensuring that any reference to 'MediaSmart' has been replaced with 'Data Vault'.
Verdict
This has ended up being a pretty short review simply because everything that could be said about this server has already been said in our previous review of the EX495.
I am not really sure why HP have renamed the MediaSmart server in order to sell it to businesses; but if this means that HP are able to push more servers out though their business distribution and support channels, then great, if more of these fantastic servers are available to users. And if that means that more customers outside the US can get hold of one, then that is even better news to the consumers in countries who aren't able to buy a MediaSmart server yet.
Even though this is really a home server wearing a business suit, for any small business or regional office of a large company, the combination of Windows Home Server and the HP x510 are a cracking solution to their storage and backup needs, which will provide immediate security that will grow easily with their storage needs. The protection of of the data stored on this server can only be strengthened when the Amazon S3 integration ships later in the year.
This is still a great server package whatever name HP call it.
Share this WHS Article with Others: