Launched at the 2009 Consumer Electronics Show (CES), the A2000 is a barebones server unit, which means that it comes as a case complete with motherboard and power supply, but without RAM, disks or an operating system.
It's powered by the VIA C7-D  processor running at 1.5GHz and comes with the VX800 chipset. The VIA ARTiGO A2000 uses a custom Nano-ITX motherboard. On Via's own website they state that the motherboard is "optimized for system stability in always-on home server, streaming and download applications. Its silent ball-bearing fan ensures that the system is remains sufficiently cooled without creating unwanted noise.". The implication here being that VIA have purposely designed the unit to work as a Windows Home Server unit.
It features one slot for up to 2GB of DDR2 RAM, two 3.5 inch SATA drive bays, 3 USB ports and a gigabit Ethernet. The system retails for £247 in the UK.
System Specification
CPU: 1.5GHz VIA C7®-D processor
Chipset: VIA VX800 Unified Digital Media IGP chipset
Memory Support: 1 x DDR2 SO-DIMM Socket (up to 2 GB)
Hard Disk Support: 2 x 3.5" SATA-II
Bootable SSD: 1 x CompactFlash socket (supports DMA mode)
USB Ports: 3 x USB 2.0 ports (1 on the front panel)
LAN Port: 1 x Gigabit RJ-45 LAN port with LED
Audio: Built-in high definition audio controller
Audio Ports: 1 x MIC/Line-in, 1 x Line-out
Display Port: 1 x VGA port
Front LED: LAN active, LAN speed, power, HDD active, WLAN active
System Cooler: 8 cm low-noise ball-bearing fan
Dimensions: 5.3" x 4.5" x 10.2" / 135 x 115 x 259 mm (W x H x D)
Power: 100~240 V AC/DC adapter
Artigo Unboxing Video
[youtube=http://www.youtube.com/watch?v=BVbntTCoAGU]
Pictures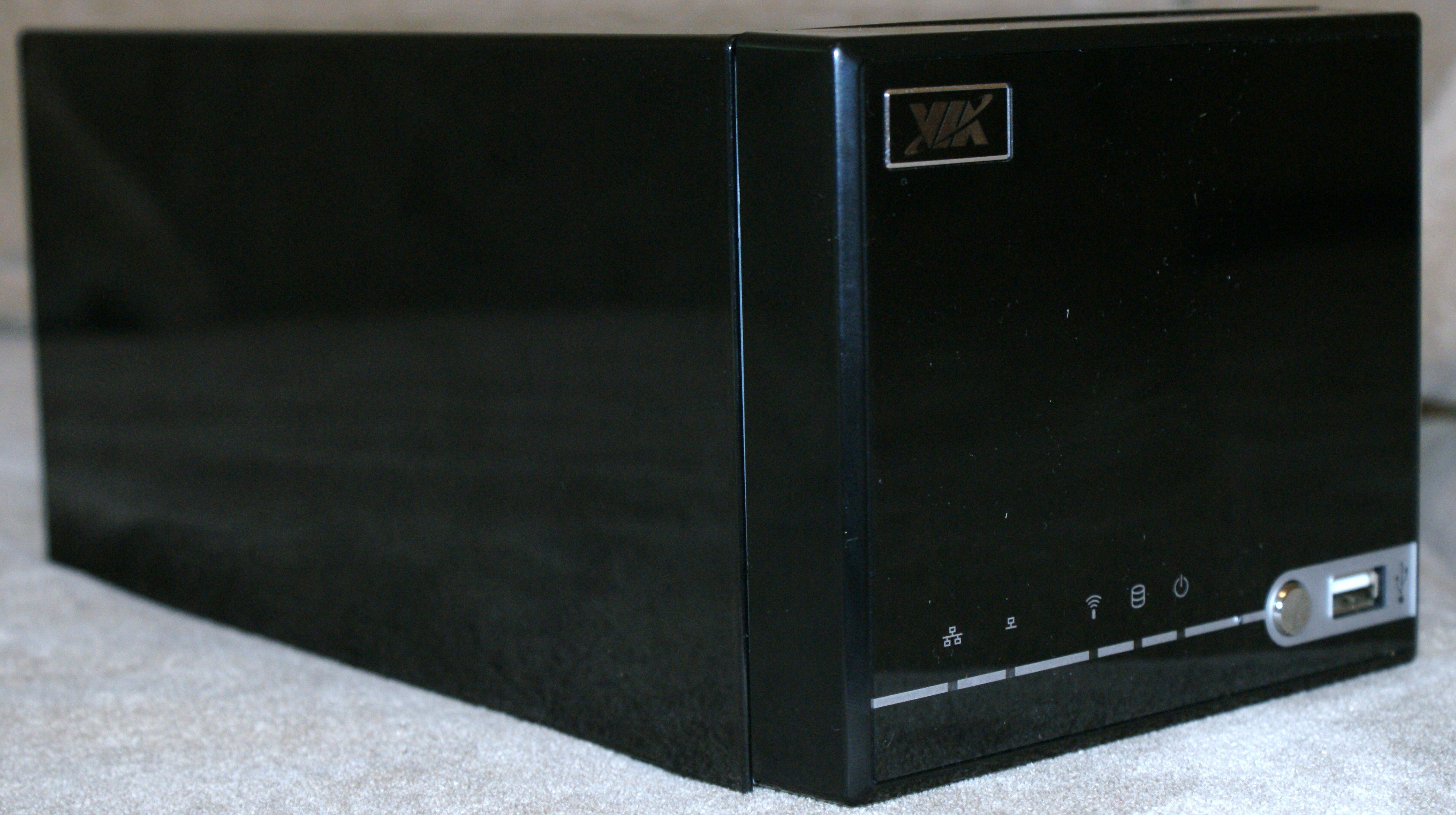 Gloss black unit prone to picking up fingerprints!
Close up on the front of the unit
Side view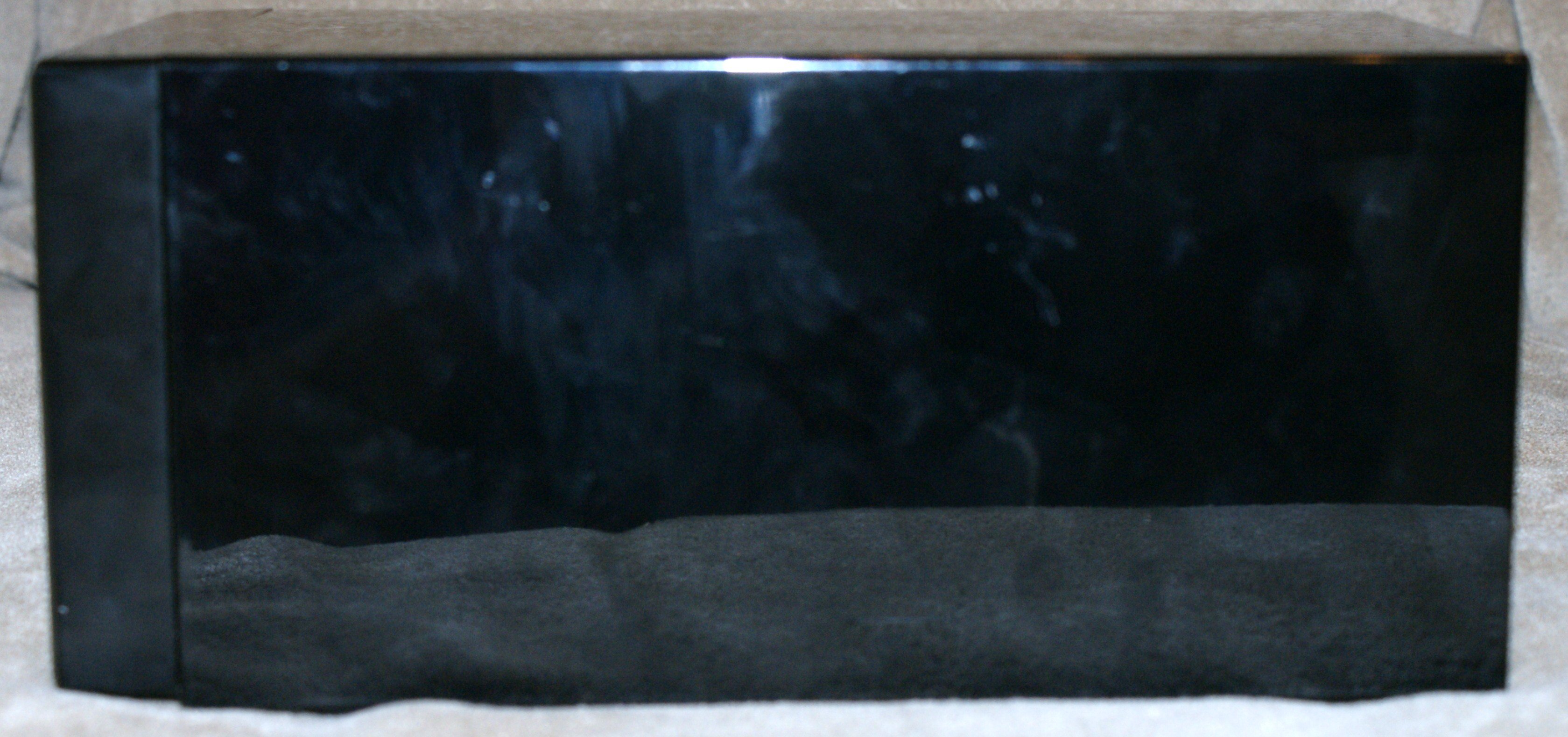 VGA connector, Ethernet port, two USB connectors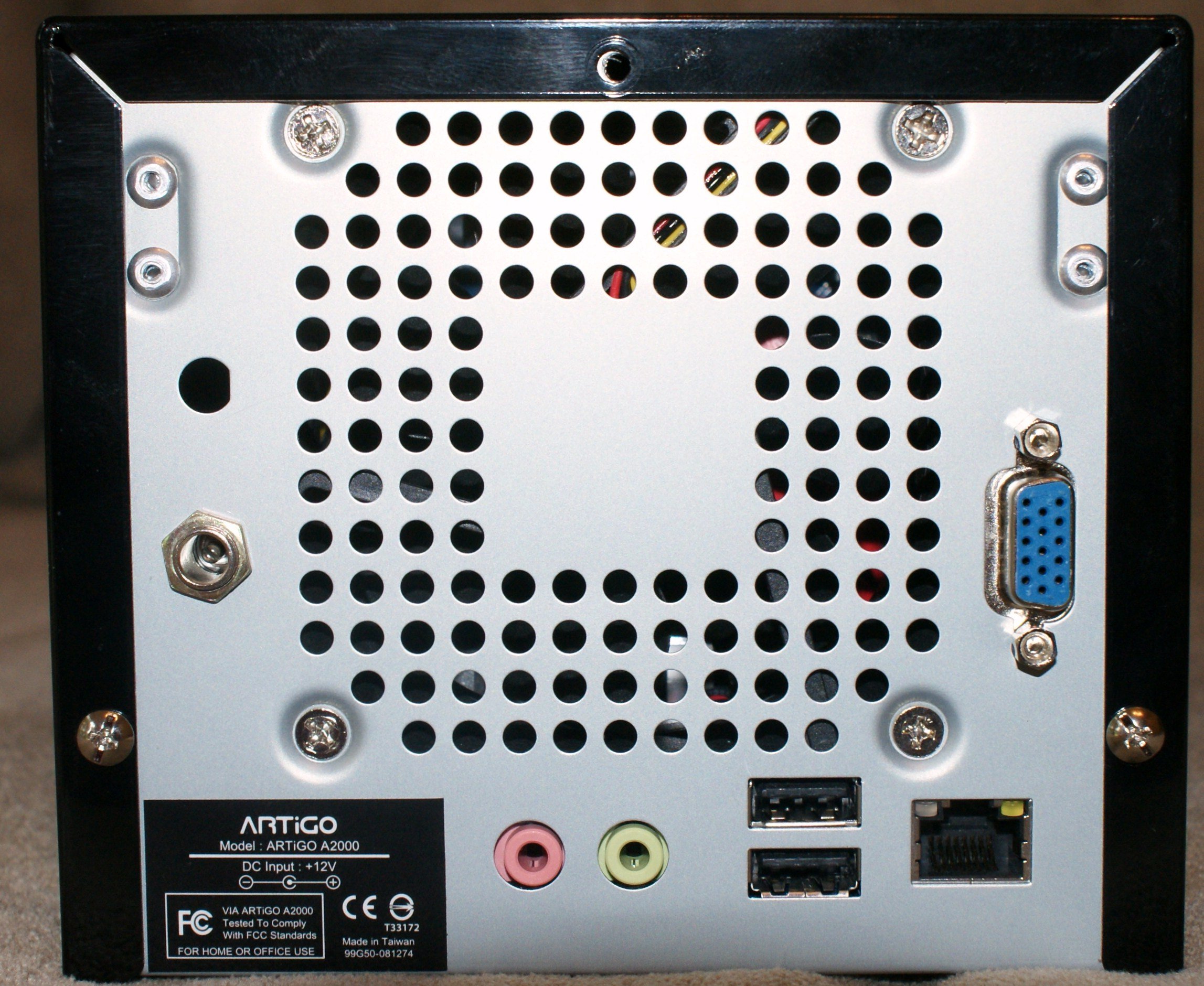 Tidy unit inside with the tiniest of motherboards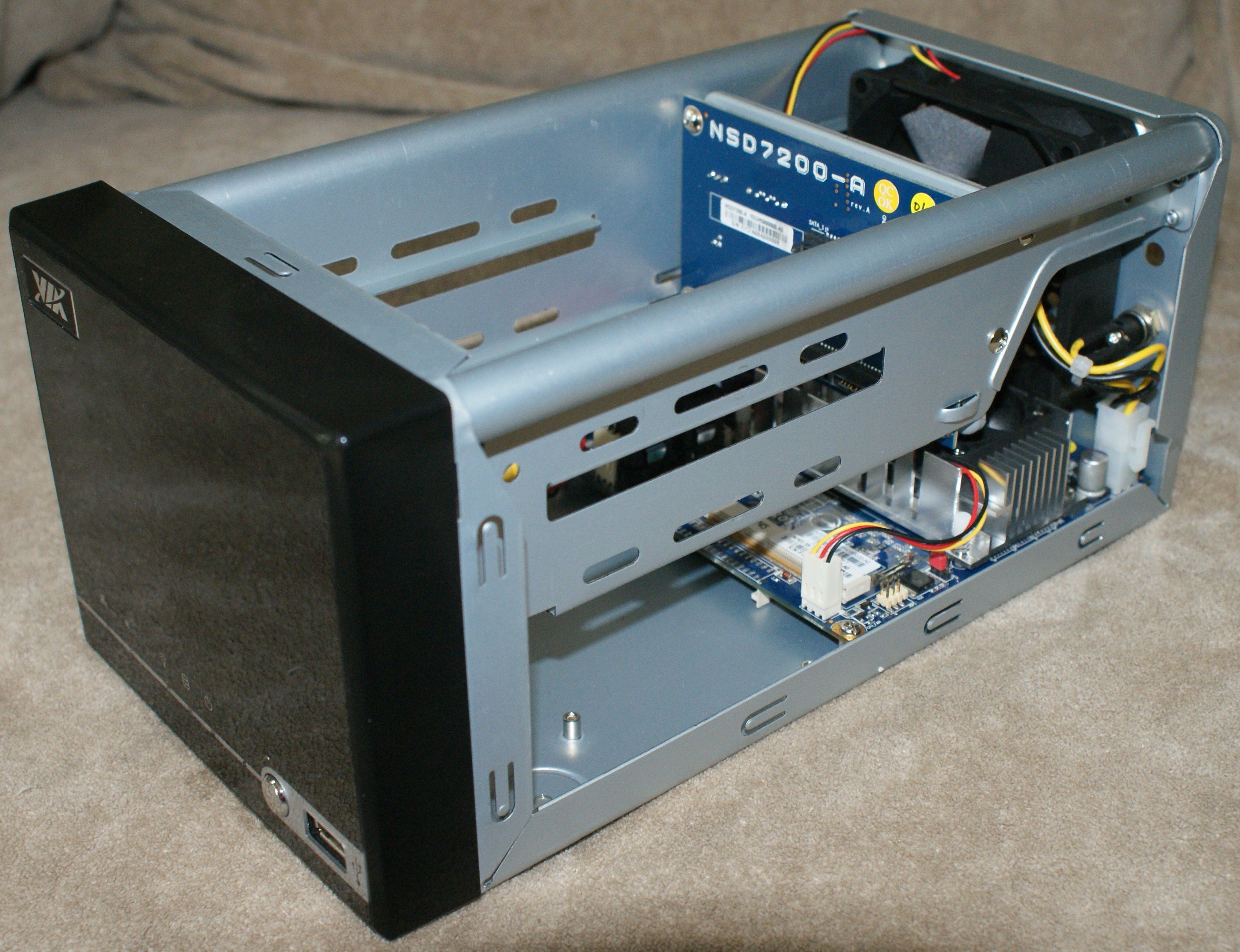 Inside the case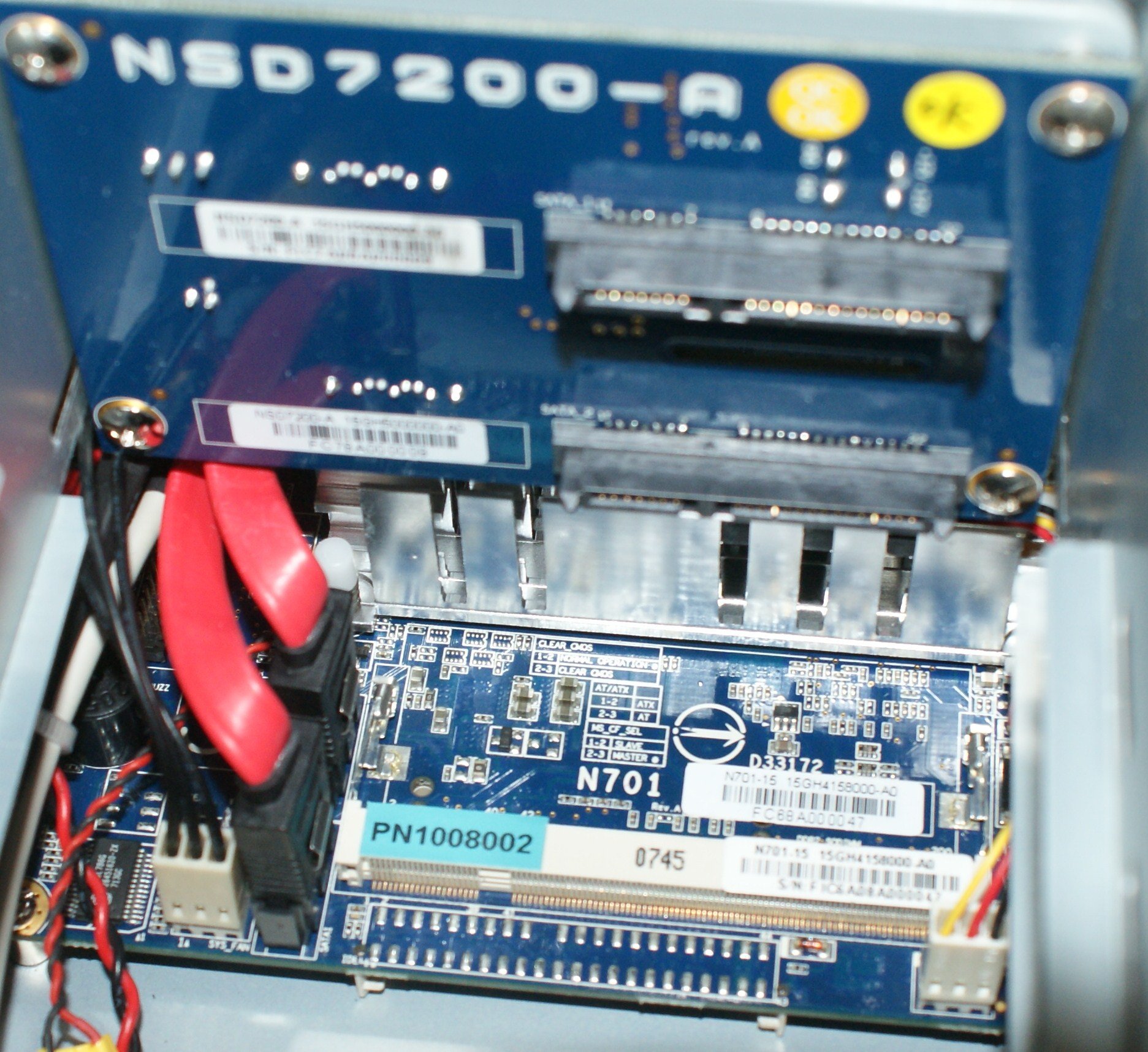 Side views
Overhead view of back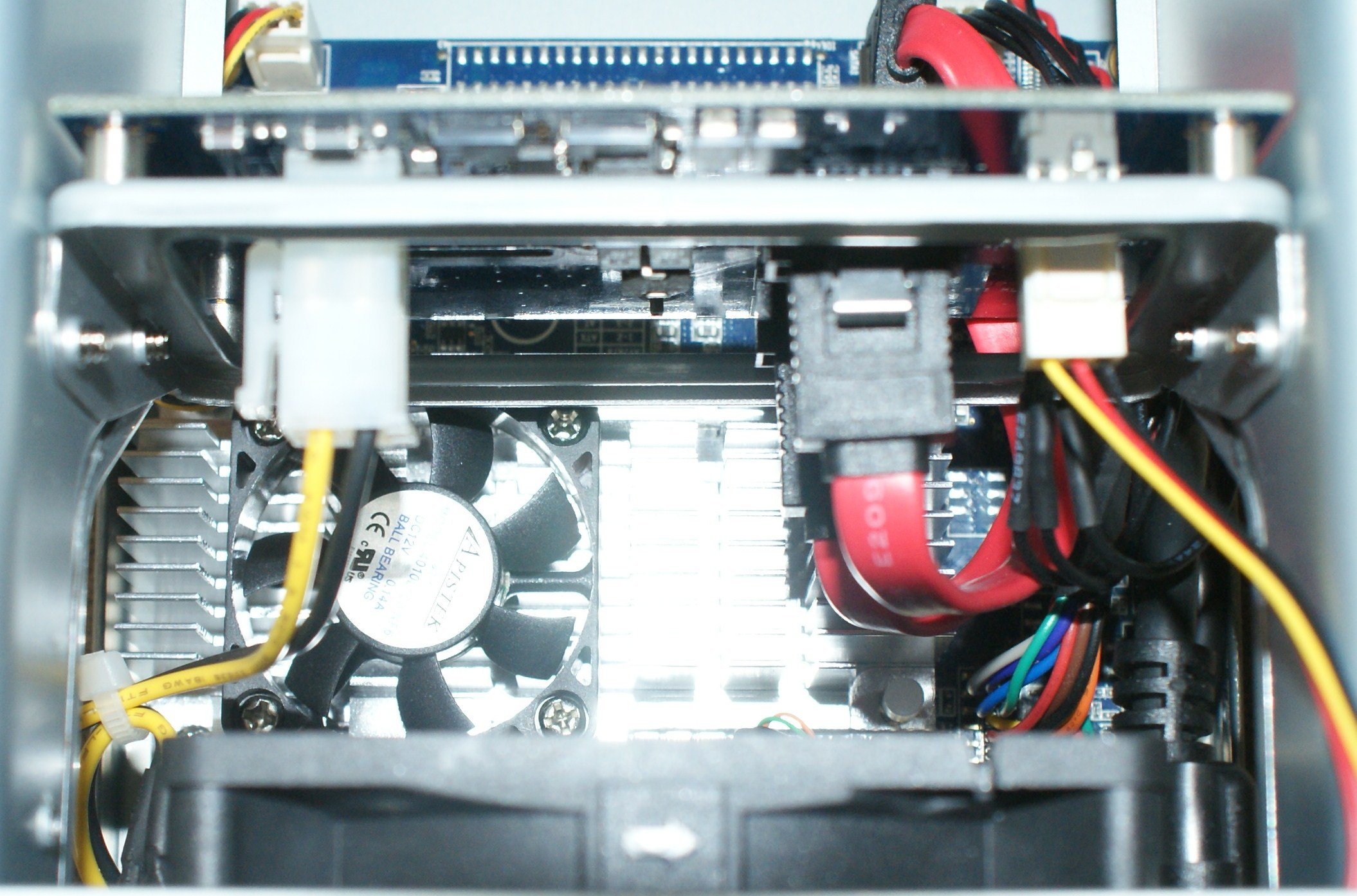 Behind the front cover

Front cover eased off by gently pushing the tabs seen on the left and right below
This is about as far as you want to pull the fascia without disconnecting any wires

Slide the drives in here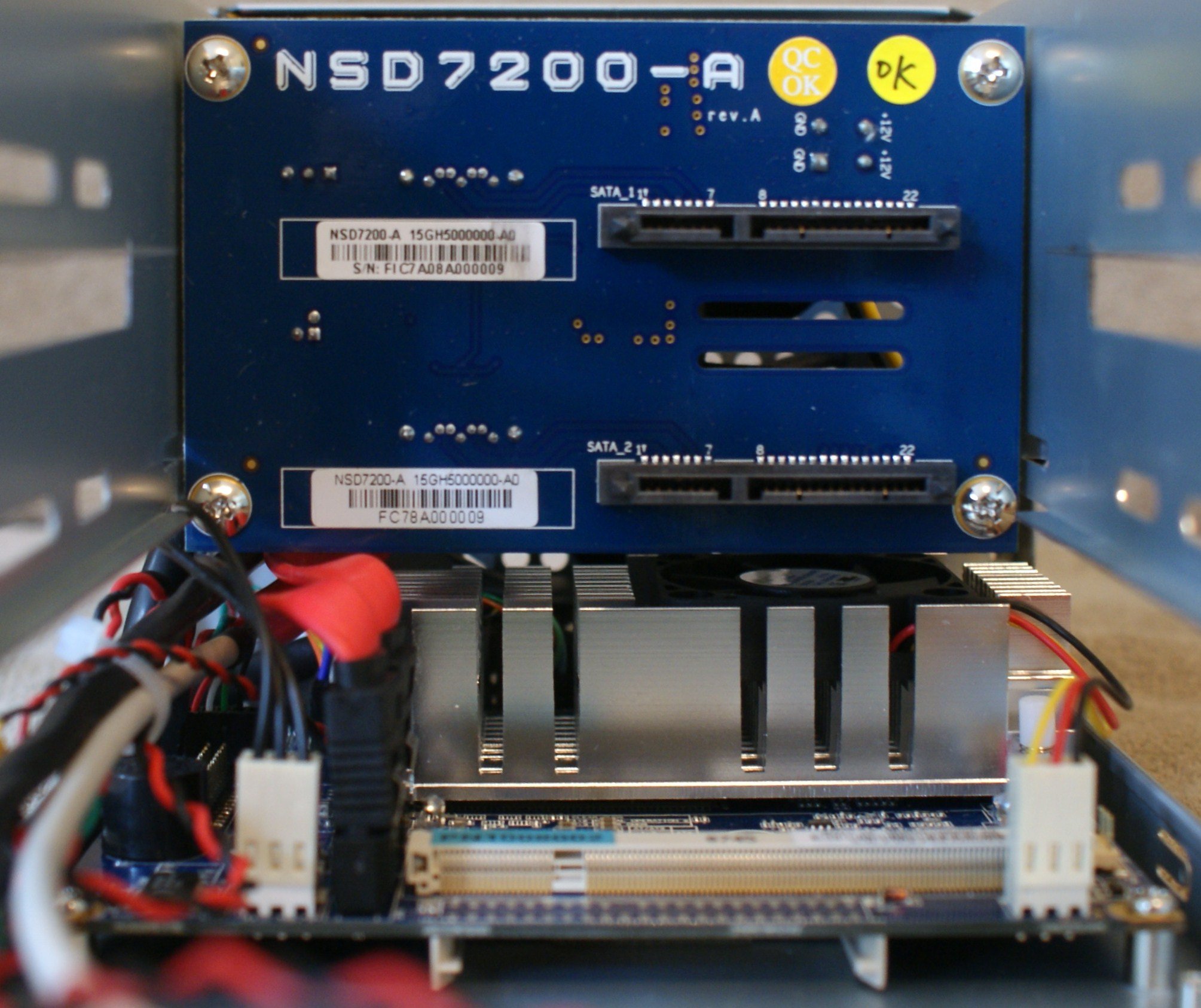 The front of the system board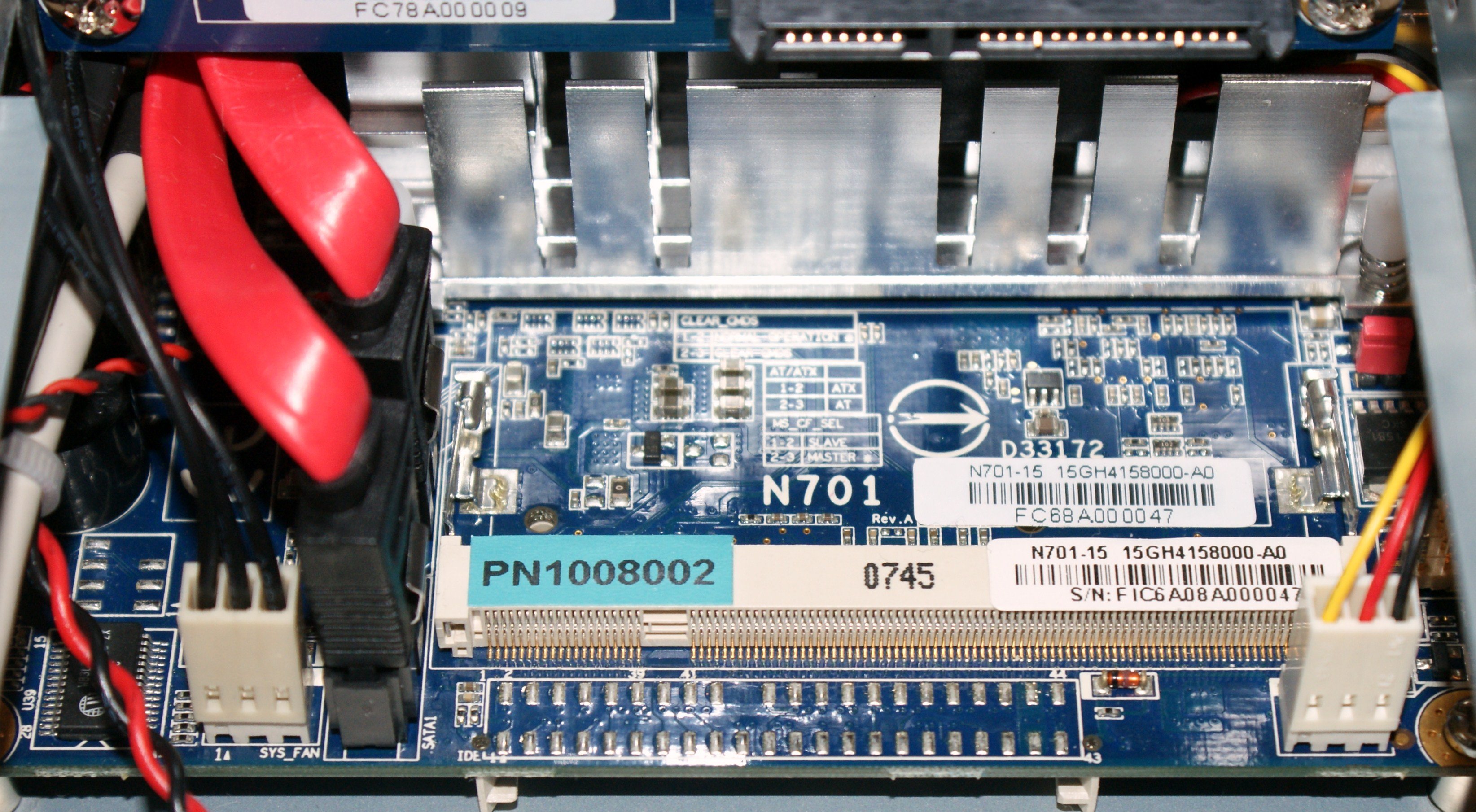 Inside the Artigo
[youtube=http://www.youtube.com/watch?v=DZW2RlQDBf8]
What Do I Need to Build a System?
So in order to build a complete Windows Home Server system you are going to need the following parts:-
VIA ARTiGO A2000.
3.5″ SATA drives (one or two as required).
a single 1GB or 2 GB DDR2 533 SODIMM.
a copy of Windows Home Server.
an installation method of some kind so a bootable USB hard disk/2GB USB memory stick, or a USB DVD drive.
USB keyboard, USB mouse and monitor for the duration of the build and initial system set up.
The build process is very easy like any other PC or server system, install the RAM, then the hard disc(s). Then connect your temporary keyboard, mouse and monitor and enter the BIOS to temporarily change the boot device. You should then select USB and use your USB DVD drive or bootable USB device to install the OS. Don't forget to change the BIOS settings back to the hard disc being the primary boot drive, before you return your keyboard, mouse and monitor to their usual homes! If you forget to do this, any time you leave a bootable USB device connected to your ARTiGO it will boot into that device and not WHS; but you won't be able to see why!
If you built a WHS server with one hard disc, you would be paying in the region of £400 in total.
Conclusions
The ARTiGO A2000 does make a good entry level Windows Home Server system; and although it has room internally for 2 discs and USB connectivity to add further external drives, its growth potential is limited.
The unit is energy efficient, small, and quiet, so if you load it up with a couple of 1.5 or 2 Tb drives this could fulfill the average WHS users requirements. The C7 processor is not the most powerful CPU going, but used in the usual file server context of WHS this shouldn't present any major issues.
All in all a good starting point for the WHS enthusiast, with the added interest of being able to build it yourself and specify exactly the RAM and disk space that you want.
Share this WHS Article with Others: