CloudBerry Backup for WHS has been updated to version 3.0.2
This latest release of the product which that automates data backup directly to Amazon S3, Amazon Glacier, Windows Azure and a few other cloud storage now has support for the new AWS region in APAC (Sydney) region.
Starting today, customers can back up their data in the new Asia Pacific (Sydney) Region to reduce latency to end-users based in Australia and New Zealand.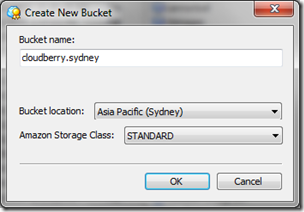 More information is available from here.
Share this WHS Article with Others: