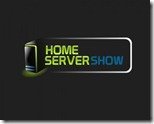 Episode 197 of "The Home Server Show" podcast is up, and in this weeks offering:
"This week is all about Storage Spaces.  We have Mike Faucher from the BYOB Podcast and we are literally drilling him with questions. Install, Speed, etc. I hope we covered it all!  This, the meetup, and some news."
You can find episode 197 here.
Share this WHS Article with Others: