Microsoft have announced that Windows 8 is the official product name for the next x86/64 editions of Windows and that there will only be two editions, Windows 8 and Windows 8 Pro.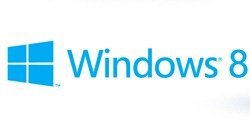 Windows 8 will be targeted towards consumers whilst Windows 8 Pro is targeted towards tech enthusiasts and business/technical professionals, and will include the following over the consumer edition:
BitLocker and BitLocker To Go
Boot from VHD
Client Hyper-V
Domain Join
Encrypting File System
Group Policy
Remote Desktop (host)
Upgrades from Windows 7 Professional, Ultimate (as well as Windows 7 Starter, Home Basic and Home Premium)
Windows on ARM or WOA is now officially known as Windows RT for would be Tablet purchasers and will include Microsoft Office (Word, Excel, PowerPoint, OneNote) and Device encryption as standard.
The other big news is Microsoft have also announced that Windows Media Center will be available as an economical "media pack" add-on to Windows 8 Pro only. As for economical there is no mention of price or what else will be included in this media pack.
Share this WHS Article with Others: