InteliSAN LDisk has been updated to version 3.0.0.2.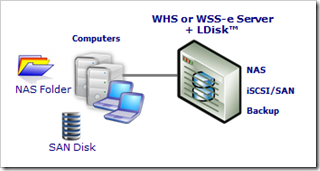 Due to a minor packaging issue in version 3.0.0.1 this latest version has been released. The packaging issue could affect the windows dashboard. You might not have noticed anything and there is no functional change, but InteliSAN decided to correct this and release this new package (3.0.0.2).
More details on InteliSAN LDisk can be found here.
Share this WHS Article with Others: