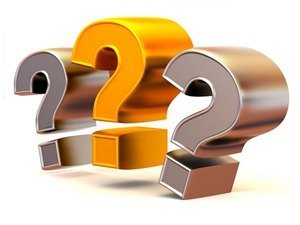 Mailbag 27th April 2011
Can I upgrade from WHSv1 to WHS2011? What will happen to my shared drives?
My homebuilt WHS is failing, and I don't know why
Have a question or problem?
I can't guarantee an answer, but I'll try. Click "ask a question" above!
Dec Asks:
Can I upgrade from WHSv1 to WHS2011? What will happen to my shared drives?
Unfortunately Dec there is no way of upgrading from WHS v1 to WHS 2011, i am afraid you will have to do a clean install which means backing up your data and then wiping WHS v1 and installing WHS 2011. The reason for this is simply because WHS v1 was only available in 32bit and WHS 2011 is only available in 64bit, anybody who has had this problem when moving from Windows XP to Windows 7 will know what a pain it is.
Rick Asks:
My homebuilt WHS is failing, and I don't know why – hard drive, motherboard? It's so old it doesn't support SATA, so I'm going to start over from scratch. Once I have the new WHS up and running, how can I recover the files on my old WHS?
My critical files are all duplicated across three drives. What is the best technique for recovering them to a new WHS? Can I simply plug them in and copy their contents to the new server's drives?
Thanks for your help.
This is probably the most asked question I get each week, some people have been lucky and some have been plain down on it. The easiest way if possible would be to bring the old server up and then either backup the files to USB or transfer them over the network to the new server, if neither of these options are available to you then the only option left is to plug the drive in to another machine or the new server. to retrieve the files you have to be able to view hidden files and folders, you should then be able to see a folder called share in the root of the drive, in the share folder you should be able to find your files. If you have had duplication enabled then you might find that the same files exist on 2 or more drives, however if the drives are failing then you may not even get this far.
I know I haven't been able to answer everyone's questions, so those that haven't been answered why not post them in the forum.
Have a question or problem?
I can't guarantee an answer, but I'll try. Click "ask a question" above!
Written by
Matthew Glover
www.matthewglover.co.uk
Share this WHS Article with Others: