HomeServerLand have a tutorial on how to setup a magicJack on Windows Home Server.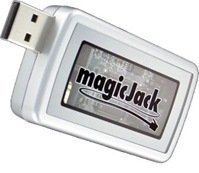 magicJack is a little USB device which allows you to make unlimited free local and long distance phone calls within the US and Canada, and allows you to choose your own phone number and provides call waiting, voice mail and caller ID.
The tutorial goes through the magic behind the device and why magicJack your Windows Home Server in the first place. The tutorial along with troubleshooting tips is available here.
Share this WHS Article with Others: