Remote Alert is an add-in by Alexander Kent which monitors remote access attempts to Windows Home Server and logs the information. The add-in also provides an additional security layer to help keep your WHS secure from outside intruders.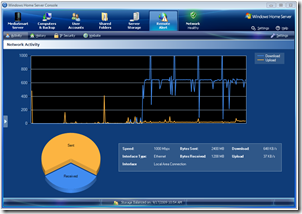 Version 1.3 features:
Real time logon activity status (successful / failed) alerts
Real time network activity traffic monitor
Real time connected session and resources overview
Remote access activity history overview (basic client info: IP address & browser type)
IP Security for IP address or entire network range blacklisting
Powerful brute-force protection (cannot be fooled via proxies & suspends remote access but does not kill any legit sessions)
Man-in-the-middle (MITM) attack and ARP poisoning detection
Remote access availability scheduler (i.e. suspend remote access during nighttime, does not affect HP Webshare or additional websites)
Smart IIS Web logs parser
Build-in self-checking update notification
More information is available from here.
Share this WHS Article with Others: