The Windows Home Server Challenge continues on internet television channel Tekzilla.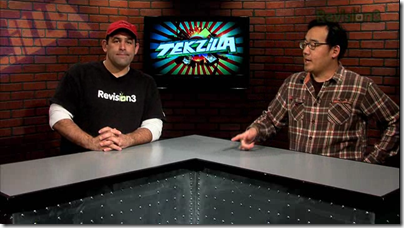 This weeks episode has viewers questions which will be followed next week by the WHS benchmarks and the real world differences between 100Mbps and 1000Mbps gigabit Ethernet speed.
The part on Windows Home Server starts approx 21 minutes into the video which you can view here.
Share this WHS Article with Others: